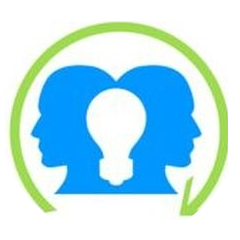 GET YOUR Done 4 U B2B Leads NOW
LinkedIn Done For You Lead Program!
We Guaranty a MINIMUM of 10 Appointments Per Month
Schedule Your Consultation Here
PROFILE MAKEOVER
Your LinkedIn profile is your sales and landing page. With a bad banner and copy, you are driving away all your potential business relationships! We will create a new banner and profile copy by our team of experienced copywriters that KNOW what high end key prospects are looking for in a business relationship.
APPOINTMENT SETTING SERVICE


With all our VIP clients, we have a U.S. based Personal Relationship Manager who meets with you weekly to review performance results. Our Appointment setters will call on your behalf and book the prospects for a calendar appointment with you. We guaranty a MINIMUM of 10 appointments per month!
OUTREACH


We will send out 100 LinkedIn invitations to your laser targeted business prospects. The invitation acceptance rate is 25 - 45%. We guaranty a minimum delivery of 300 targeted connections within 24 hours and will generate warm leads for you. All Warm leads will be posted on your tracker in real-time. Custom LinkedIn Messaging - All copywriting is done by our experienced team.
BONUSES


In addition to everything else, we will do up to 2 monthly email broadcasts outside LinkedIn to all qualified prospects that we got you connected with. We will reach them on their personal emails as well.
OUR PROMISE
​
We guaranty 10 appointments each month or you don't pay!

​All services are done for you so you can focus on meeting with your high-end prospects and SELL them on your services!


Call Us Today (800) 213-9830
DON'T TAKE OUR WORD FOR IT
SEE WHAT OUR CUSTOMERS ARE SAYING

Phil E. [U.S. Power Supply VAR]
"Using your service, I have built over 1400 highly qualified "warm" leads for my company in the first 3 months of using your service. Building a marketing list of "warm" prospects that I can market to forever will be a tremendous asset to my company."

Jeff M. [U.S. Air Charter Company]
"I'd just like you to know that after 2 weeks, I think we have identified 2 clients that we will do business with in the near future for at least $20,000 each. If we get 1 a week, this will be awesome!"

Brad W.
[U.S. Real Estate Sales Training Agency]


"Within the first few weeks of

getting my program going, I closed 10 sales at $7,000 each for a total of $70,000. Now I'm speaking at a national convention.. all because of your service. I highly recommend this service."